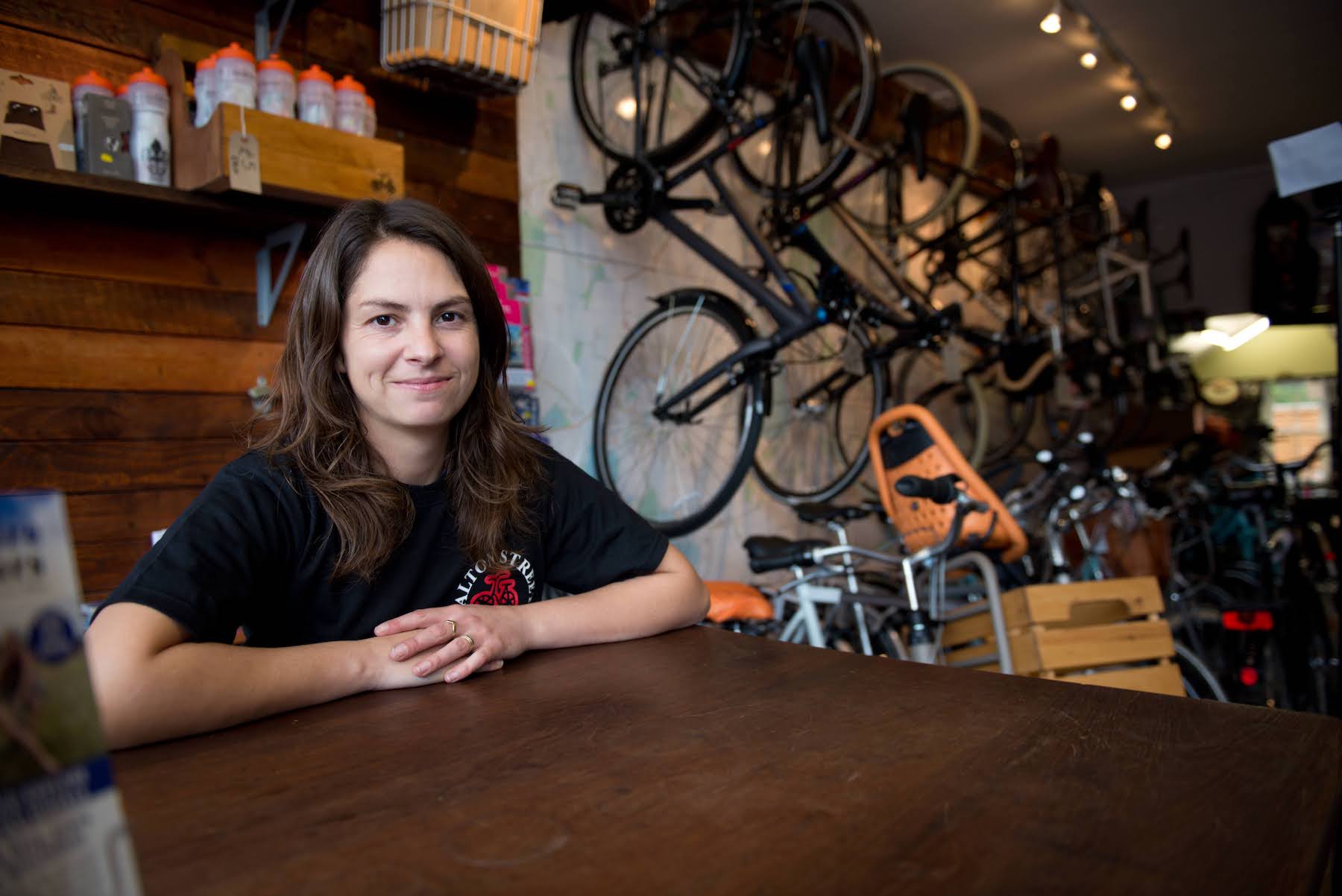 Bainton Bikes is an independently owned cycle hire and tours company with a shop in Oxford and self-service hire hubs throughout Oxford, The Cotswolds, Cheltenham and Southern England.
We have been operating since 2009 and we specialise in offering cycle hire, tours and holidays for all ages and abilities providing a safe, fun and memorable experience for everyone.
Bainton Bikes Limited is the labour of love of Kevin and Honour. In 2009 it all started in a cold damp garage at their home in Bainton Road, Oxford where the first hire bikes were built, bespoke cycle tours were plotted by request and our favourite rides throughout the county were put down on paper.
In 2010 we took over a local bicycle shop, Walton Street Cycles (trading since 1975) and with the backing of the largest bicycle workshop in Oxford and bicycles from the best manufacturers in the world we were quickly able to increase the range and variety of the hire bike fleet.
We have retained the original passion for exploring on two wheels and today with a great like minded team we run award winning tours, offer remarkable cycling holidays and run the largest most varied fleet of cycle hire bikes in England.
We are proud and passionate about cycling and strive to ensure you have a memorable experience on two wheels.
…show less
Opening Times
Monday to Friday 08:45 – 17:30
Saturday 09:00 – 17:00
Sunday & Bank Holidays 10:00 – 16:00
Our postal address: Walton Street Cycles, 78 Walton Street, Oxford, OX2 6EA
It is possible to return bikes out of hours, please advise the shop when hiring and we will advise you on the process, your deposit will need to be by Debit/Credit card to do this.
If your booking is urgent then please call us on 01865 311610 as we cannot always respond to emails same day.
Please contact us to check Christmas opening times.
Cycle Hire is available from any of our self-service hubs all year round 24 hours a day. 
Bike Choices
Whether it is just a short stay or a long stay; getting the correct style and size of bike with all of the required accessories will have a huge impact on your comfort and enjoyment.
We realise everyone is different and has varied requirements, our range of bikes reflects this. We have numerous bikes for hire, with a huge variety of types available; we also hire a wide range of accessories to help ensure you have everything you need for your trip. Therefore, we are able to offer you a bike you will be comfortable riding and is practical for your needs
Staff
Our team are always on hand to ensure you have a great experience with us from start to finish.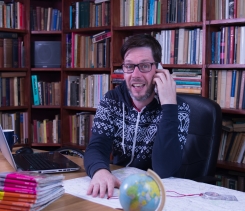 Office
In the office our team are on hand from the first time you contact us to help with any questions you may have and to ensure any planning is conducted thoroughly to ensure your experience is the best for you, making sure it is always highly memorable.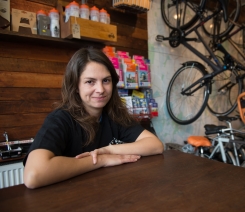 Shop
When visiting our shop you'll be greeted by our team of highly knowledgeable and friendly cyclists ready to offer advice and provide you with anything you need for your trip.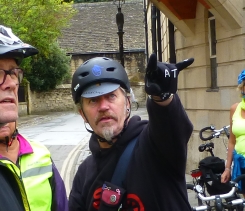 Guides
Whilst out on the road our guides are on hand to provide fantastic routes with numerous points of interest on the way and with fun and informative information about each location they ensure no one misses anything.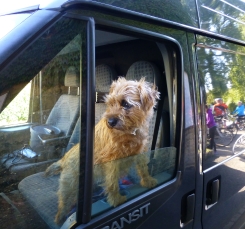 Support & Transfers
When you're out enjoying your tour our support team will be busy behind the scenes moving your luggage between destinations and also with a fully equipped mechanical support van are on hand to handle any unexpected situations.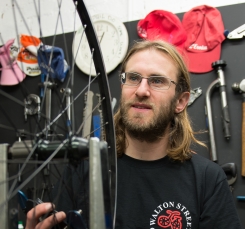 Mechanics
The crucial part of every cycling experience is the bicycle, our team of highly trained and experienced mechanics ensure each and every bike is taken care of and set up ready for your personal preferences making sure you are safe and comfortable.
Mechanical assurance
The worth of any bike shop can be determined by the workshop. A bike shops workshop is the heart of the whole operation. At Bainton Bikes we are justifiably proud of our repairs. We have one of the largest & best equipped workshops in the area and have highly qualified and trained mechanics who are able to offer repairs and service second to none.
Each and every of our hire fleet are checked and serviced on a regular basis to ensure they are safe and sound for whatever the scenario.
Routine safety checks
Trained to highest industry standard
Years of experience