Bainton Bikes welcomes you to our eclectic cycling holiday offering a fantastic mixture of landscape and metropolises.
This tour starts in the beautiful enchanting rural Cotswolds. Here we will explore historic landmarks, buildings and picturesque countryside, before leaving the countryside to visit the royal residence at Windsor Castle. Your journey follows deer parks, royal gardens and the River Thames into the hub of England, London city. Your final day is a day on foot exploring London, for which Bainton Bikes will provide a detailed travel guide.
This tour is available self-guided or guided and you will be supplied with bikes, detailed travel maps and a detailed point of interest travel guide. Each day Bainton Bikes will collect your luggage and make sure they're waiting for you in your rooms on arrival at your new destination. Every hotel room is ensuite and includes breakfast each morning.
All of our cycling holidays are available as a dog friendly holiday
Show less
Key Facts
Tour Length- 130 Miles / 210 km
Difficulty – Easy / Medium
Tour Duration – 6 days
Suitability – Touring, Electirc and Tandem Bikes
Guided – Available guided or self-guided
Download
To view a full route description and itinerary please download our brochure.
Highlights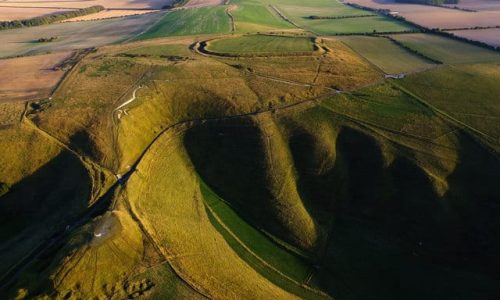 Wide open English Countryside
Enjoy the tranquillity and beauty offroad in the Cotswold countryside
Ride trough protected deer parks
Experience the River Thames from a humble stream to the beating heart of London
Enjoy scenic routes, both on road and gravel paths
Visit an award wining Chilterns vineyard
Ride through the Wittenham Clumps, described as 'Beautiful legendary country haunted by gods long forgotten'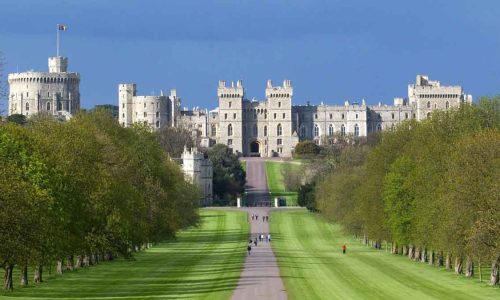 Vibrant towns and villages
Stay in Lechlade-on-Thames which dating back to 2500BC
Stay in the world-renowned Henley-on-Thames
The Royal Town of Windsor with its dominating Castle.
Explore the highlights and hidden gems of London with our travel guide
Enjoy local produce at unblemished Chiltern villages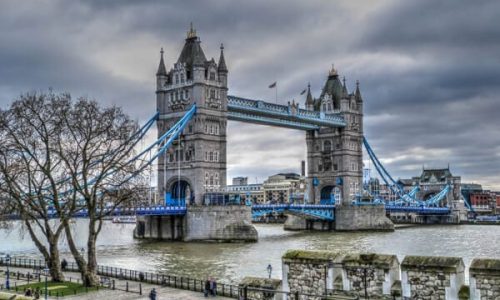 Historic points of interest
Stay in Lechlade-on-Thames which dates back to 2500BC
Visit the tantalising Bronze age White Horse Hill
Try calling King Alfred's soldiers at the Blowing Stone
Visit the grand Abbey of Dorchester-on-Thames
Enjoy Runnymede, the birthplace of modern democracy
All accommodation booked
Breakfast
Bikes – standard or electric
Bicycle equipment – Pannier bags, rack pack, map holder, water bottle holder, cycle computers, basic tool kits
Bike fitting – we set up the bikes for you, adjusting the handlebars and saddles accordingly
Travel guide – packed with details about all points of interests visited on your trip
Route Guide – never get lost with our detailed route
Plotted details maps – detailed ordnance survey maps provided
Personal recommendations for lunch, dinner, drinks and snack stops
Door to door luggage transfers
Travel pack – waiting in your room on first nights arrival detailing your holiday
How fit will I need to be?
The holiday routes are designed to help explore the area and you don't need to be a super fit athlete to enjoy the ride! These are family friendly routes
Is this tour suitable for children?
This really depends on your child; you will know the answer to this better than we do. The routes are family friendly, but you will need to pedal during the day.
What if we break down?
We supply basic breakdown kit tools to help you get back on the road, but we will of course come and see you if you get stuck and need help.
How does luggage transfer work?
We collect your bags from the hotel and move them to your next accommodation. Where possible we take your bags into your rooms.
What meals are included?
Breakfast is included each day with your accommodation. You will have the option of a full English (cooked breakfast) or cereals and pastries.
Where will I stay?
In carefully selected accommodation on the route, all booked in advance by us. We will confirm accommodation with you prior to your arrival. Expect a mix of luxury and comfort.
Will anyone from your team meet me?
100% we will meet you on the day you start your tour and will try to meet you each day to collect your luggage. We also like to call the hotels each night to ensure you have arrived safely and check if there is anything we can help with.
What is the cancellation policy?
This depends on the hotels, normally a full deposit can be refunded if you cancel 2 weeks prior to the start date. This will be confirmed at the point of booking.
Bikes and Equipment
We use high quality bikes for our excursions, with both standard or electric bikes available. All bikes are fully serviced and set up for your safety and comfort. Water bottle holders, speed / distance computers, map holders, rear pannier bags are supplied as standard as well as touring pack to help carry small items of luggage or shopping picked up along the way.