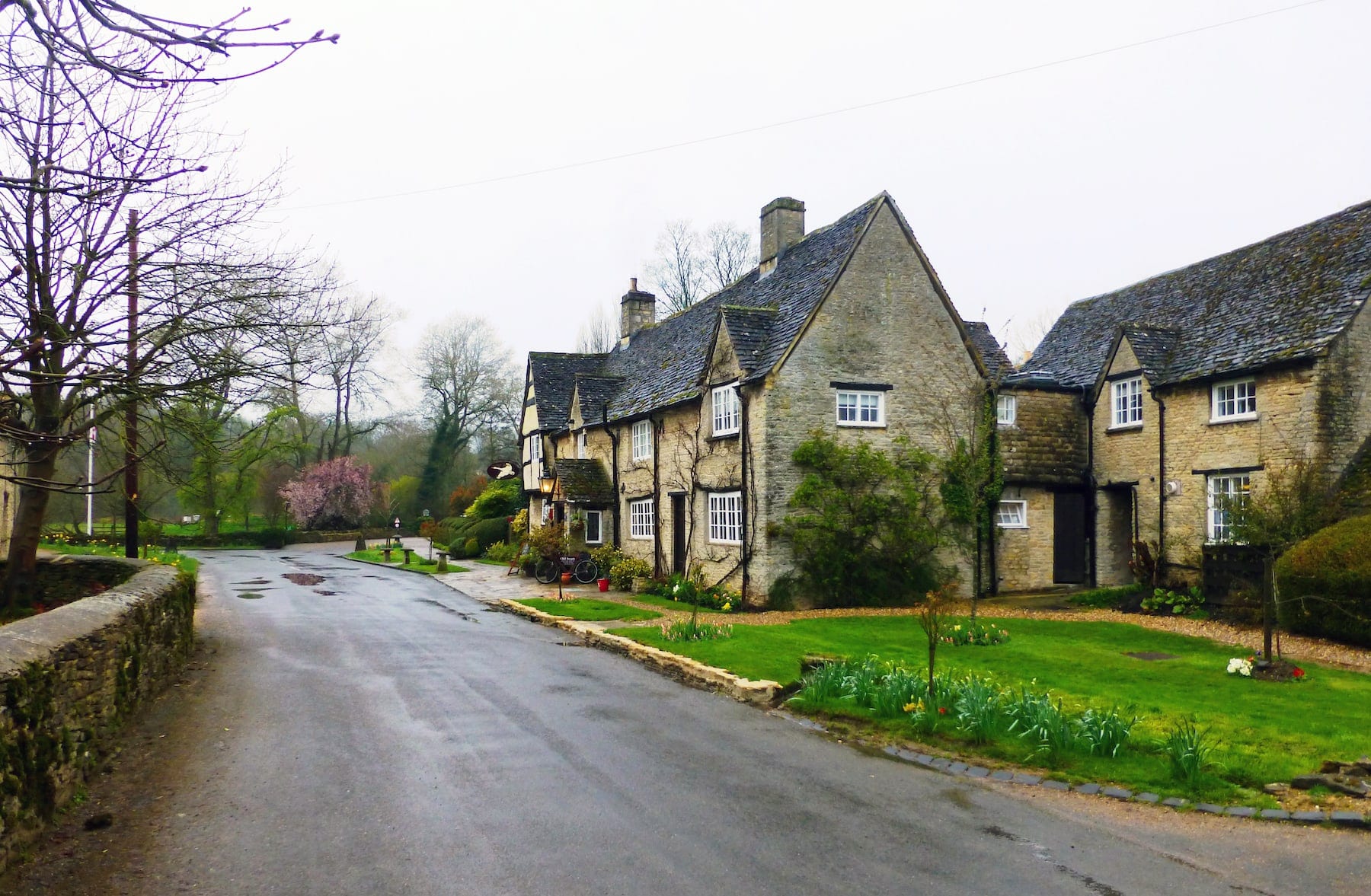 A scenic tour starting in the historic city of Oxford, taking in the charming North Cotswolds and Stratford-upon-Avon. 
This popular holiday starts in the renowned city of Oxford, the oldest university town in Europe.
Cycling north, you'll have overnight stays in the delightful north Cotswold villages and towns of Minster Lovell, Bourton-on-the-Water, and Moreton-in-Marsh, followed by a night in Shakespeare's birthplace, historic Stratford-upon-Avon. Discover the country pubs, cafes, and restaurants, and the peaceful lanes of the beautiful countryside. Then we loop back south again, for nights in quaint Kingham and the picturesque town of Woodstock, which is home to the only non-royal Palace in England, the world-renowned Blenheim Palace.
If you choose a self-guided holiday, to help you explore at your leisure and avoid the crowds, we provide a very detailed personal travel guide developed by us Bainton Bikes locals.
If you'd prefer to choose a part of the route, this holiday is available as 3, 4, 5, 6 or 7 day options.
All our holidays are fully supported end to end. We provide high quality ensuite accommodation (including breakfasts), luggage transfers (room to room), high specification bikes, travel maps, our exclusive travel guides, and mechanical support (if needed).
Available as either guided or self-guided adventures.
Show less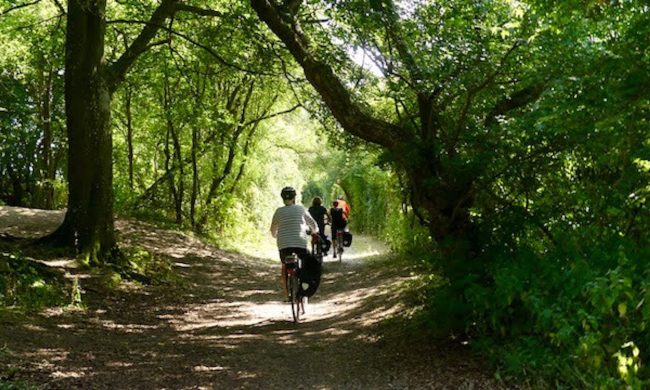 Key Facts
Tour Length- 70 to 170 miles / 112 to 273 km
Difficulty – Easy / Medium
Tour Duration – 3 days – 7 days
Suitability – Touring, Electirc and Tandem Bikes
Guided – Available guided or self-guided
Download
To view a full route description and itinerary please download our brochure.
Highlights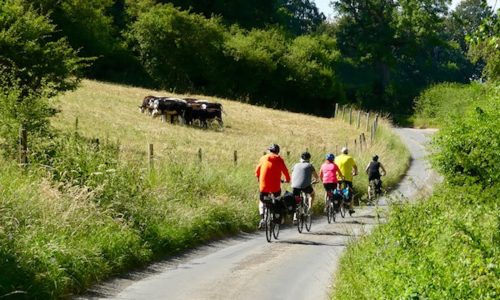 Wide open English Countryside
Escape into the rural countryside
Ride alongside historic waterways
Experience local wildlife first-hand
Enjoy scenic routes, both on road and gravel paths
Ride through the Cotswold lavender fields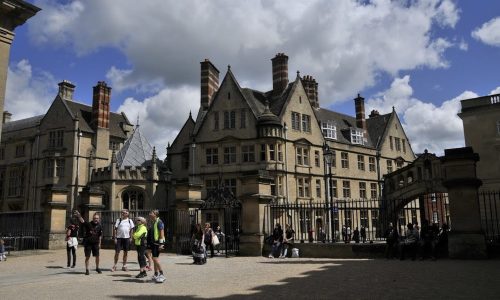 Vibrant towns and villages
Explore the city of Oxford
Thatch lined cottages
Stay in the 'Venice of the Cotswolds'
Visit Tudor built town houses
Enjoy tasty local produce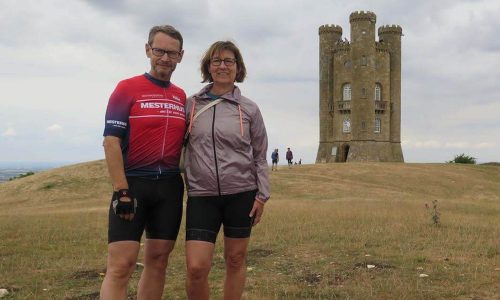 Historic points of interest
Visit the famous Bodleian Library
Historic Oxford University
Visit historic 11th century taverns
See Shakespeare's birthplace
Climb Broadway Tower
All accommodation booked
Breakfast
Bikes – standard or electric
Bicycle equipment – Pannier bags, rack pack, map holder, water bottle holder, cycle computers, basic tool kits
Bike fitting – we set up the bikes for you, adjusting the handlebars and saddles accordingly
Travel guide – packed with details about all points of interests visited on your trip
Route Guide – never get lost with our detailed route
Plotted details maps – detailed ordnance survey maps provided
Personal recommendations for lunch, dinner, drinks and snack stops
Door to door luggage transfers
Travel pack – waiting in your room on first nights arrival detailing your holiday
How fit will I need to be?
The holiday routes are designed to help explore the area and you don't need to be a super fit athlete to enjoy the ride! These are family friendly routes
Is this tour suitable for children?
This really depends on your child; you will know the answer to this better than we do. The routes are family friendly, but you will need to pedal during the day.
What if we break down?
We supply basic breakdown kit tools to help you get back on the road, but we will of course come and see you if you get stuck and need help.
How does luggage transfer work?
We collect your bags from the hotel and move them to your next accommodation. Where possible we take your bags into your rooms.
What meals are included?
Breakfast is included each day with your accommodation. You will have the option of a full English (cooked breakfast) or cereals and pastries.
Where will I stay?
In carefully selected accommodation on the route, all booked in advance by us. We will confirm accommodation with you prior to your arrival. Expect a mix of luxury and comfort.
Will anyone from your team meet me?
100% we will meet you on the day you start your tour and will try to meet you each day to collect your luggage. We also like to call the hotels each night to ensure you have arrived safely and check if there is anything we can help with.
What is the cancellation policy?
This depends on the hotels, normally a full deposit can be refunded if you cancel 2 weeks prior to the start date. This will be confirmed at the point of booking.
Bikes and Equipment
We use high quality bikes for our excursions, with both standard or electric bikes available. All bikes are fully serviced and set up for your safety and comfort. Water bottle holders, speed / distance computers, map holders, rear pannier bags are supplied as standard as well as touring pack to help carry small items of luggage or shopping picked up along the way.