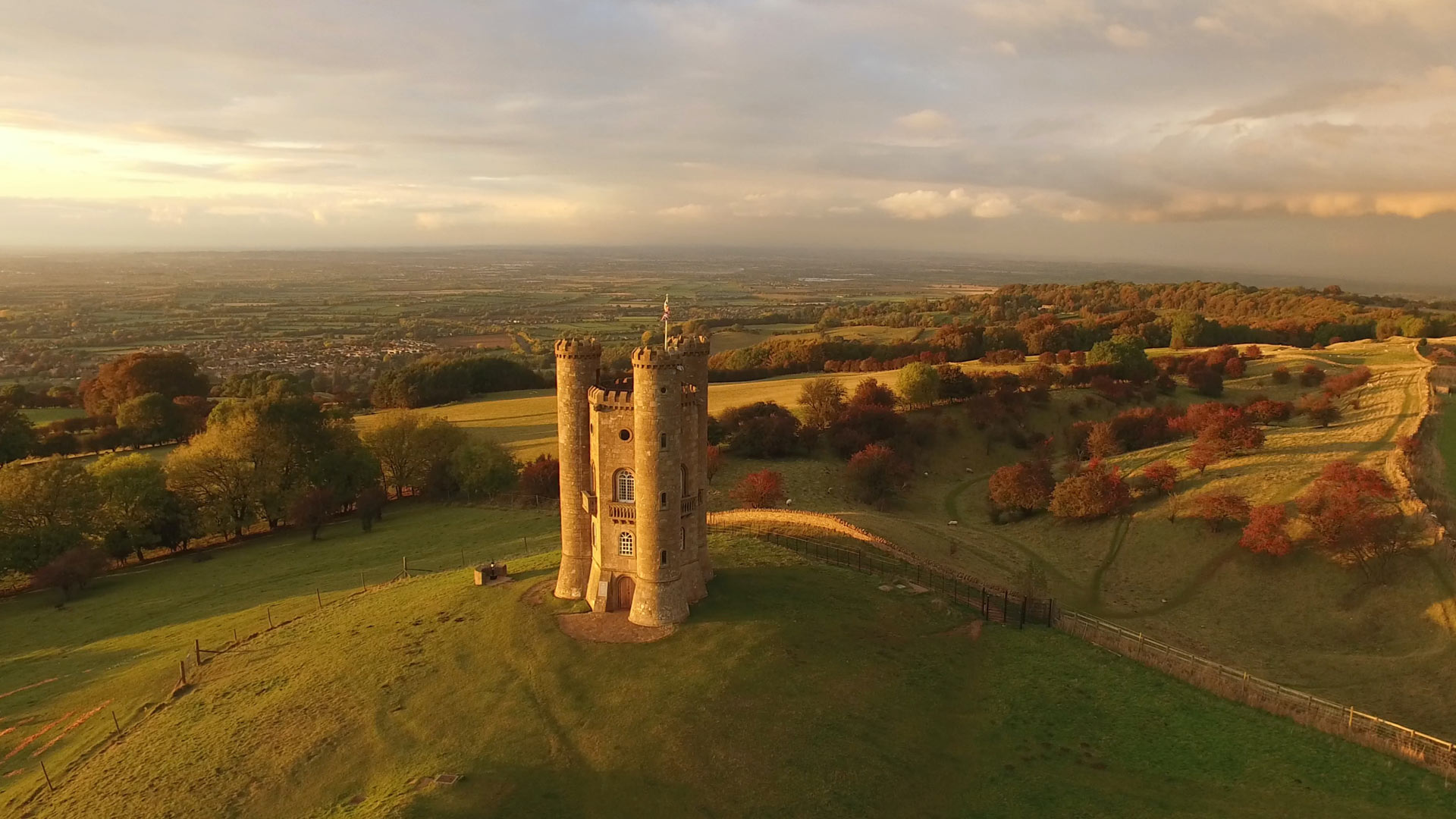 A weekend in the Cotswolds
Escape to the magical Cotswolds area of outstanding natural beauty for a weekend cycling adventure.
With three nights staying in the historic, picturesque, and thriving market town of Moreton-in-Marsh and two days exploring the local area we have a combination of historic sights, glorious views, culinary delights and hidden gems only accessible by bikes.
Expect to explore on quiet country roads over two fantastic days of cycling.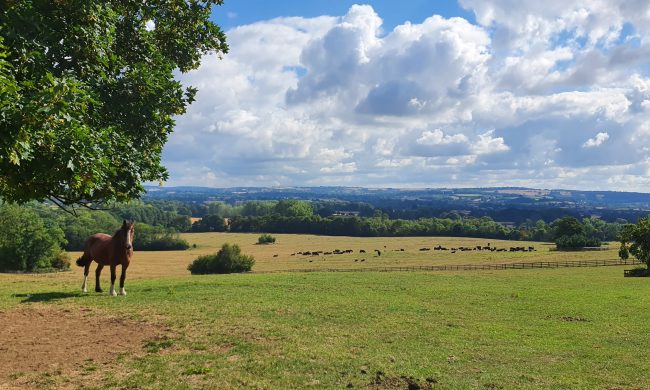 Key Facts
Tour Length- 63 miles / 101 km
Difficulty – Easy / Medium
Tour Duration – 3 nights – 2 days
Suitability – Touring, Electric and Tandem Bikes
Guided – Self-guided with route and travel guides
Download
To view a full route description and itinerary please download our brochure.
Highlights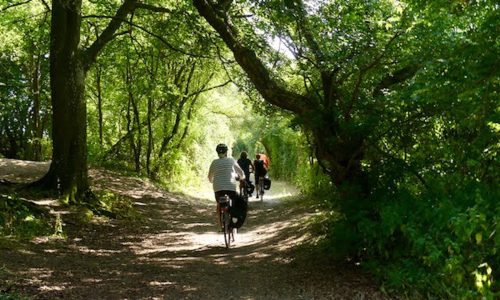 Visit historic points of interest
Visit the unique family run estate at Sezincote House

 

Climb atop the Cotswolds highest castle at Broadway Tower for commanding views across 16 counties
Walk among the ancient Neolithic stone circle at The Rollright Stones

 

Visit Batsford Arboretum which is home to a unique collection of some of the world's most beautiful and rare trees, shrubs and bamboo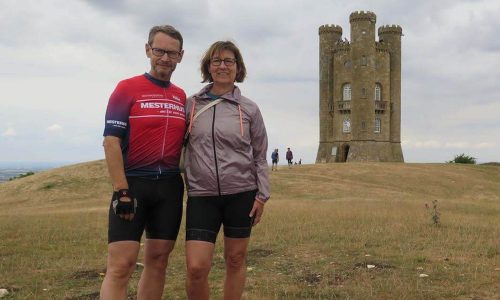 Visit vibrant towns & villages
Bourton-on-the-Hill, a stunning hillside village with wonderful views

 

The charming Snowshill village known for its exceptional unspoilt beauty
Broadway, often referred to as the 'Jewel of the Cotswolds'
Chipping Campden, take time to explore this exciting town

 

Broad Campden, a very picturesque village with its many thatched cottages

 

Kingham, a beautiful village with two phenomenal places to enjoy tasty food and great drinks

 

Chipping Norton, a working market town and hub in the heart of the Cotswolds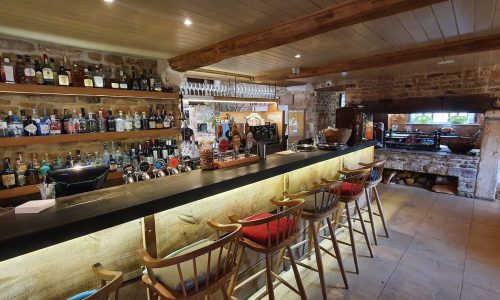 Spend time exploring amazing places
Snowshill Manor & Gardens is a treasure trove of quirky and curious objects

 

Hook Norton Brewery is an independent family run brewery housed in a Victorian brewery offering guided tours and beer sampling

 

Adam Henson's Cotswolds Farm Park, is home to many rare breeds, an amazing farm shop and perhaps the best known farmer in the UK
Daylesford Organic Farm provides award winning culinary delights through its café, deli and shop providing a memorable chic vibe
All accommodation booked
Breakfast
Bikes – standard or electric
Bicycle equipment – Pannier bags, rack pack, phone holder, powerbank water bottle holder, cycle computers, basic tool kits
Bike fitting – we set up the bikes for you, adjusting the handlebars and saddles accordingly
Travel guide – packed with details about all points of interest visited on your trip
Route Guide – never get lost with our detailed route
Plotted detailed maps – detailed ordnance survey maps provided
Personal recommendations for lunch, dinner, drinks and snack stops
Travel pack – waiting in your room on your first night's arrival detailing your holiday
How fit will I need to be?
The holiday routes are designed to help explore the area and you don't need to be a super fit athlete to enjoy the ride! These are family friendly routes
Is this tour suitable for children?
This really depends on your child; you will know the answer to this better than we do. The routes are family friendly, but you will need to pedal during the day.
What if we break down?
We supply basic breakdown kit tools to help you get back on the road, but we will of course come and see you if you get stuck and need help.
How does luggage transfer work?
We collect your bags from the hotel and move them to your next accommodation. Where possible we take your bags into your rooms.
What meals are included?
Breakfast is included each day with your accommodation. You will have the option of a full English (cooked breakfast) or cereals and pastries.
Where will I stay?
In carefully selected accommodation on the route, all booked in advance by us. We will confirm accommodation with you prior to your arrival. Expect a mix of luxury and comfort.
Will anyone from your team meet me?
100% we will meet you on the day you start your tour and will try to meet you each day to collect your luggage. We also like to call the hotels each night to ensure you have arrived safely and check if there is anything we can help with.
What is the cancellation policy?
This depends on the hotels, normally a full deposit can be refunded if you cancel 2 weeks prior to the start date. This will be confirmed at the point of booking.
Bikes and Equipment
We use high quality bikes for our excursions, with both standard and electric bikes available. All bikes are fully serviced and set up for your safety and comfort. Attached are water bottle holders, Phone holders, power banks, Phone APP travel guide and routes, rear pannier bags are supplied as standard as well as a touring pack to help carry small items of luggage or shopping picked up along the way.