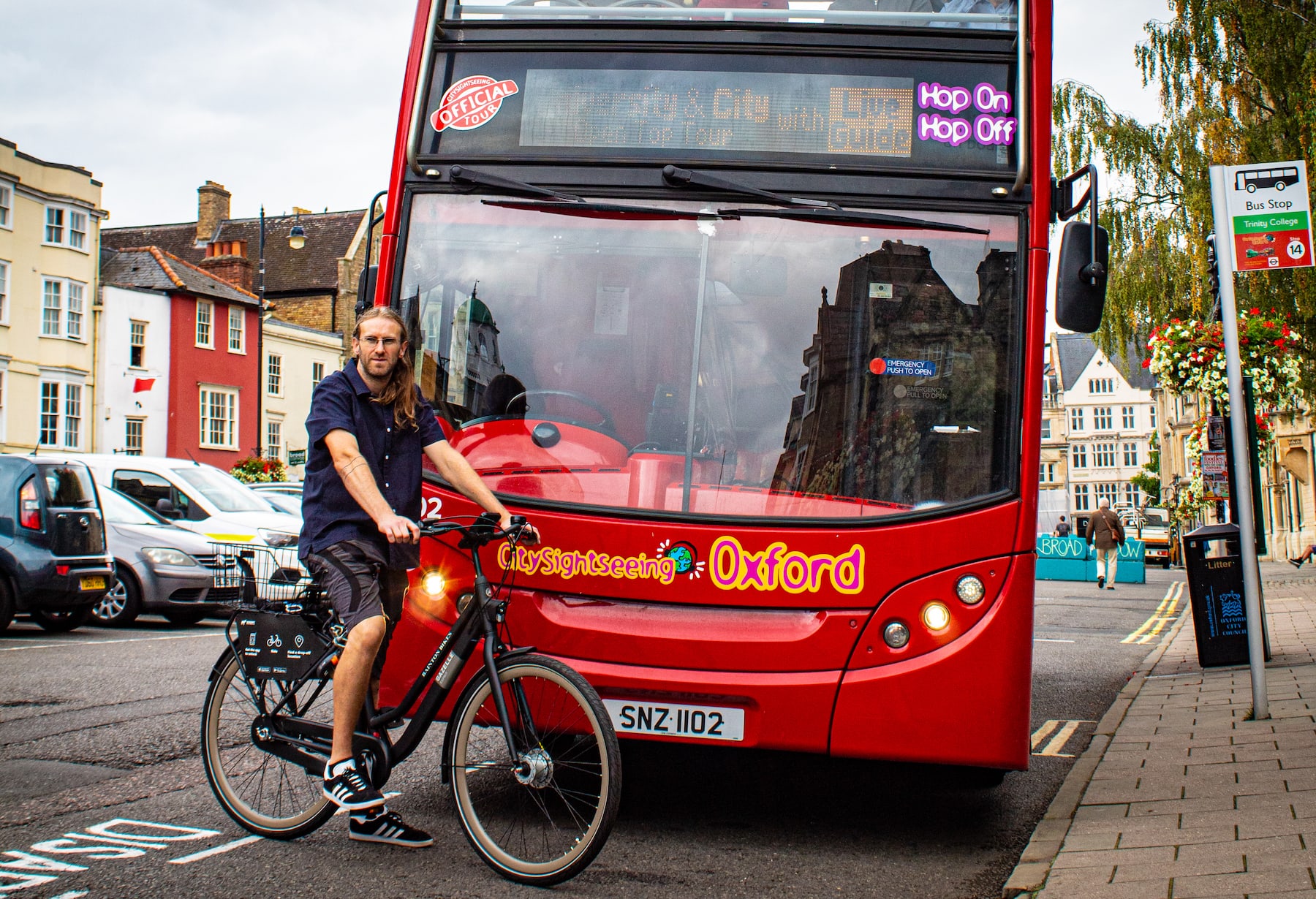 Book Bus and Bike Tour / Hire tickets
Hop on and off a bus and bike to explore and enjoy all of Oxford.
Bainton Bikes has partnered with Oxford bus company to offer visitors a unique and integrated way to explore Oxford.
Through a single ticket you can enjoy an open-top bus tour and hop off at anytime to hop onto a bike and enjoy a cycle tour, then hop back on a bus. Either at the same location or a different stop.
It means passengers can hop on and hop off the bus tour and explore the city in more detail by bike.

The bikes are available to hire in time slots and are unlocked via a code on an app, follow the links to purchase a ticket and you will be issued with your voucher.
We have created some self-guided tour routes for people to enjoy by bike. They vary in time and distance to ensure there is something for everyone. Visit our cycle routes page to download the best route for you.
---